For almost three years I worked at the Persgroep offices @ the NDSM. It is going to be a place I will never forget.
It's the place my kids also had the most "respect" for! You see, my kids finally understood what it is that I do because while I worked here they reached an age where things started to 'click' ;-) And they will forever link that with this company!
Goodbye
And now it is time for me to say goodbye! I really want to learn more in this fantastic field we work in. There is so much more to discover and I want it all. So to keep pushing myself in that direction I think I need to change venue every so often.
So therefore my next adventure will be at Nike!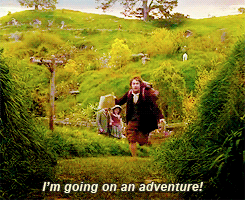 Stress?
The only time I ever really felt stressy was when we had Sandiego troubles with the Mysql server a little less then 3 years ago. We quickly moved that over to a Percona cluster and since then everything was fine.
Others seems to have more stress during the day though: Anyone recognize these paws?
Special Thanks
Thank you Joao, Rodrigo, Michael, Vitalii, Dimitryi, Alessandro, Berkay, Ming, Arne, Jaap, Edo, Akshaya, Volkan, Samantha, Kerim, Thomas, Kristian, Danny, Fabian, Kees, Martijn, Erik, Pedro, Jurn, Xander, Michael (The other one), Kalle (Still want to cuddle dude!), Roel, Marc, Greg and Michael (The other other one).
And Jeroen. Thanks man, thanks for these years and the opportunity. I've grown so much seeing how you manage and help people without them even realising it.
And Kees! Dude! Things come naturally to you, including the ability to work with me… which is not easy! ;-) Thank you for showing me that sometimes: you just need to dive in before you can really understand a new tool.
Oh, and don't you dare remove the Makefile from Tweakers elect ;-)
@Erik, "Mark As A Service". Thank you for that!
@Kristian: Can I still come to church with you when X-mas comes around?
and ehm…
Motto
The motto for our group officially is something like "Alles op alles voor jouw baan". Pffffff! Bolderdash! Hogwash! Our motto, for real, is: "Alles op alles voor some good clean fun!!".
Thanks guys!
Don't be a stranger!